Aircon Maintenance in Singapore
Nothing's as Frustrating as an Aircon Breakdown
Aircon maintenance is indeed a very hard job and certainly, not everyone's cup of tea. In a place like Singapore, it's hard to imagine a single office or a house without an aircon. In fact, we are so used to it that we can't possibly think of day without it but sometimes, things might just get a bit troublesome as our aircon has a breakdown and on top of that, if you can't find a mechanic to repair it in time, things might just get so frustrating, right?
God forbid, in case it happens in the middle of an important meeting, things might just get so hard to handle and you may lose a big deal. So, when you believe something is really so important for you, you had better take a good care of it. Isn't that a wise thing to do?
There's no denying the fact that things are just not in our hands every time especially when it comes to aircon. Though, we try to maintain it as good as we can, there can be various factors affecting its performance and making it vulnerable to a breakdown. However, the good news is that you don't have to wonder much, looking for a mechanic nowadays in case your Aircon ever stops functioning.
Advanced Machine Fault Diagnosis
You can simply give us a call. We are SG Aircon, Singapore, persistently engaged in serving our customers in the field of Aircon. We cover a wide range of Aircon services from repairing, installation, servicing, sales and more. We have an excellent team of mechanics with an exceptional expertise in Aircon repair services. What's most important is the fact that we strive to understand you actual requirements and also, we reach to the most accurate conclusions with our advanced machine fault diagnosis.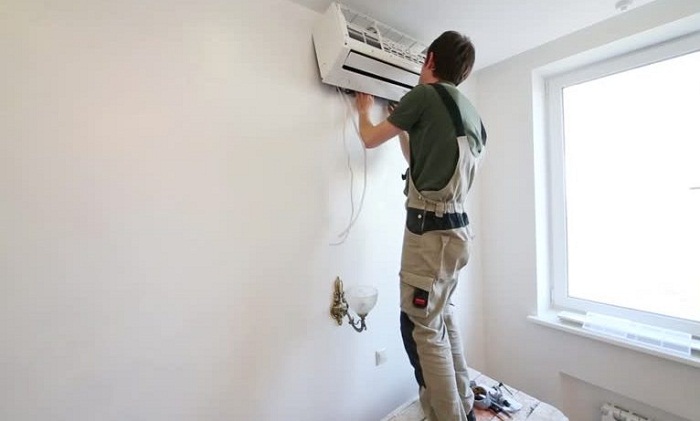 Things were certainly not this advanced ten to fifteen years back from now. We are one of those Aircon companies in Singapore that have played a massive role in elevating the standard of every aspect of aircon to a large extent which has subsequently brought about a whole lot of convenience for our customers unlike ever before.
Our Aircon repair methods are extremely fast and pretty advanced. Most importantly, they are not expensive and every single penny you spend on it is worth it as you can't possibly find such an advanced service anywhere else in Singapore.
Frequently Asked Questions
We tend to receive numerous questions about our aircon maintenance and repair services. We have outlined some of these questions below for your own convenience. In case you are unable to find the answer you were looking for, feel free to contact us.